"Kind of a big dill"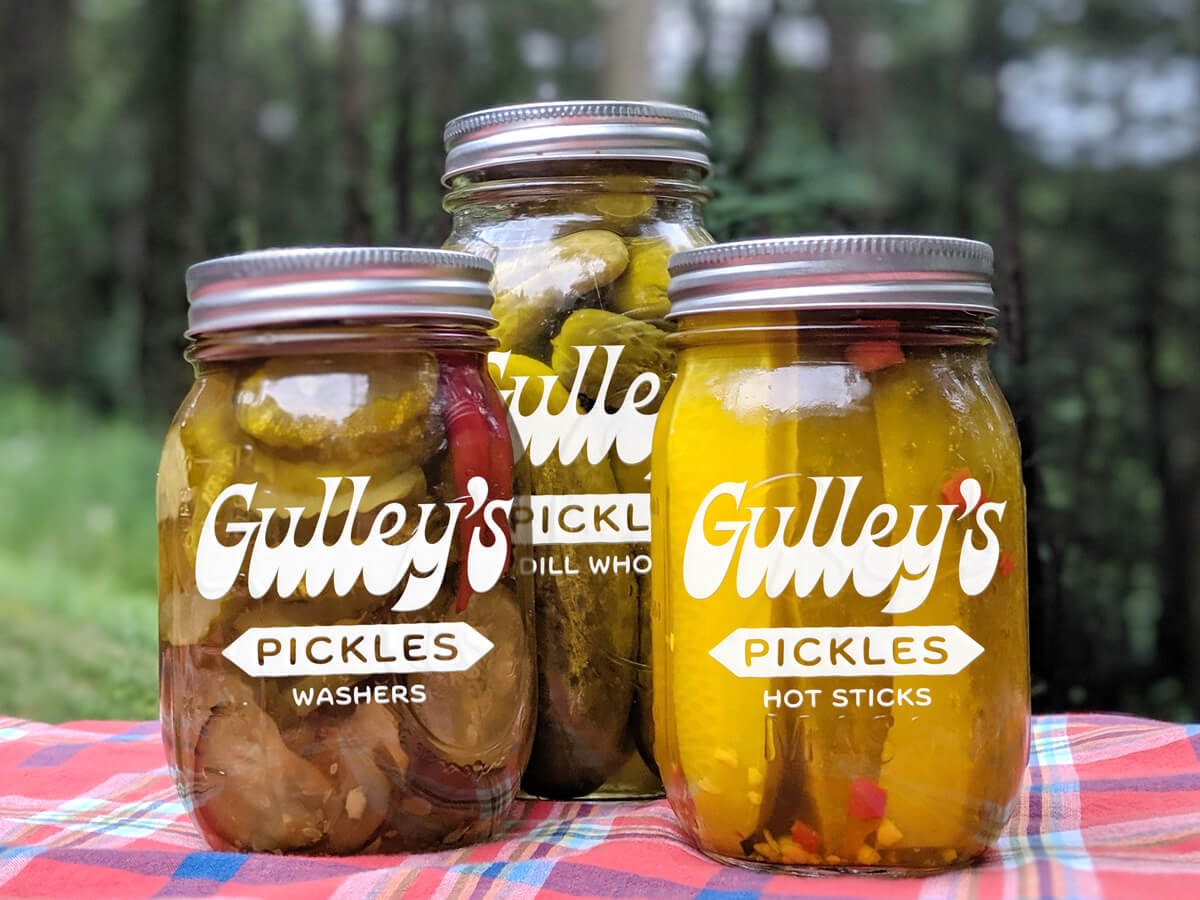 Anthony Gulizia is a freelance reporter by day and a canning savant by night. After perfecting his pickle recipe, he began sharing his goods with family and friends—even coworkers. Taster after lucky taster said the same thing, "Make more and take my money, you handsome fool!" Well, the peer pressure finally got to him. Enter "Gulley's," New England's new premium pickle provider.

We fielded Gulley's casual request for a logo with the natural prowess of any seasoned pickle enthusiast. After hours of field research, the data was clear: there is no competition in today's homegrown pickling space. Gulley's needed a sensible look to attract consumers and a unique mascot that appealed to both grown ups with sophisticated palettes and children who enjoy goofy cartoon animals. The Pickle Rodent™ is an ambiguous forest-dweller who draws in cucumber enthusiasts of every level and becomes an instant friend as soon as customers bite into a refreshing Gulley's pickle.

Gulley's available as Washers™ (dill slices), Hot Sticks™ (spicy spears) and Dill Wholes™ (full gherkin). Coming soon: Okra and Green Beans!